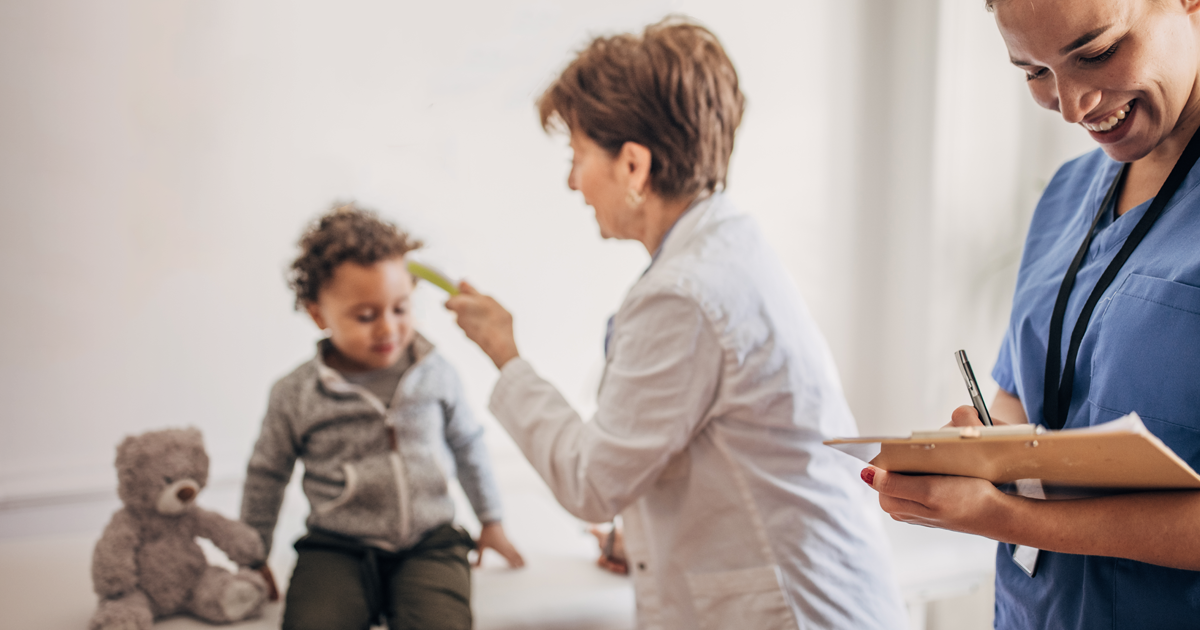 Starting July 1, Metro Pediatrics will offer a medical chaperone to patients for any exams. The presence of a medical chaperone can help patients feel more comfortable, safe, and respected during their care.
A chaperone's role is to support the patient's best interests. Medical chaperones receive state-approved training to observe exams that can be uncomfortable or embarrassing for patients.
Offering a chaperone is also one of the ways we help children learn they have choices in their healthcare experience, and to advocate for themselves during the course of their care.
Please let your provider know if you have any questions about the medical chaperone program.
Medical Chaperone Q&A
Why Was I Offered a Medical Chaperone for My Child?
Starting July 1, 2023, the Oregon Medical Board adopted the requirement (OAR 847-010-0130) that patients of any age must be offered a medical chaperone for any sensitive physical exam. A medical chaperone must also be provided if the patient requests one for any reason.
Metro Pediatrics is embracing this opportunity to help educate patients and their families about their right to expect a safe and comfortable healthcare experience. Having the option of a medical chaperone helps patients learn they are empowered to be an active participant in their own care. This can lead to better outcomes for the child.
What is Considered a Sensitive Exam?
A sensitive exam is where the medical provider needs to examine any of the following:
Genitals or rectum (for patients of any gender)
Breast exams (for patients who identify as female and are 11 years of age or older)
For parents with babies, diaper checks and changes by a medical provider are considered sensitive examinations and a medical chaperone must be offered by us.
What Does the Medical Chaperone Do?
Medical chaperones complete state-approved training to observe sensitive examinations, support the patient's best interests, and report any concerns about the sensitive examination. It is required by OAR 847-010-0130 that the medical chaperone is not a relative or friend of the patient or the medical provider.
Chaperones can help ensure that the patient's rights are respected during medical exams and procedures. For example, the chaperone can make sure that the patient is not asked to do anything they are uncomfortable with, and that they are given the opportunity to ask questions.
What if I Don't Want a Medical Chaperone for My Child?
The guardian may decline a medical chaperone for the patient if they are under 15 years of age. If they are older than 15 years of age, the patient may accept or decline a medical chaperone.
The provider may choose to have a chaperone present and could defer a sensitive examination if the guardian or patient declines the observer. Please discuss this with your provider.
What if My Child is Not Having a Sensitive Exam, but We Want a Medical Chaperone Anyway?
If you want a medical chaperone at any time for any reason, one will be provided. We are happy to support you and your child in any way we can to ensure you have a positive, comfortable experience in our office.
Learn More
Offering a Medical Chaperone (Oregon Medical Board)