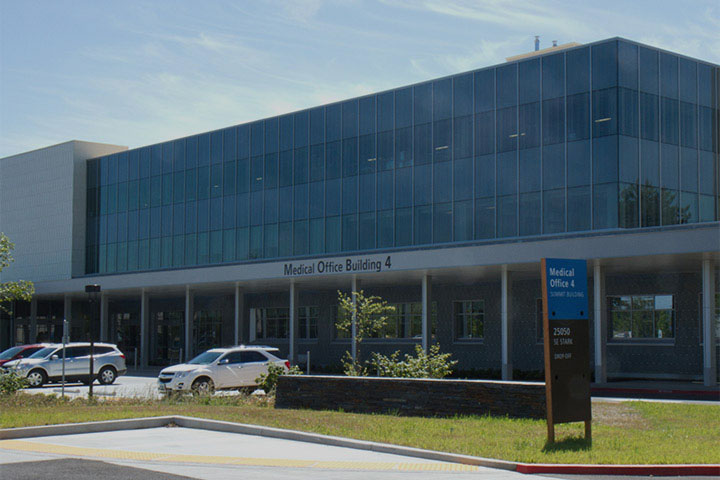 Contact Us for Non-Medical Questions
We welcome your requests for general information about Metropolitan Pediatrics. Requests will be answered within 2 business days.
This form is not monitored by medical staff and is not intended for medical requests, prescription refills, or appointment scheduling.
"*" indicates required fields
What Our Patients Say About Us
I came in for my baby's first well check and was almost late, overwhelmed and exhausted. Started crying at the front desk and one of the beautiful ladies walked out to the front and gave me a hug and made me feel SO much better. We also had a wonderful experience with both doctors we've seen. We were given in depth answers to every question and felt very comfortable and supported. I am delighted with this clinic, to say the least!!!
I can not say enough about this place. From the moment I called to inquire about their clinic to walking in the door I was completely impressed. The front staff was super friendly. The main entrance is so kid friendly & even fun for adults. The nurses explained everything so clearly & answered all my questions. The exam rooms are so cool! When they built their office they kept kids in mind in every aspect. The Dr was amazing. She made me feel calm & hopeful. I am struggling with sleep training & she gave me several things to try and told me to email or call with any questions or concerns. I haven't been to a Dr office in a long time where they actually made me feel heard. No rushing. A completely incredible experience, I can't wait to go back 😉❤
We have been with Metro for the past 5 years and it has been exceptional. We have had the same doctor the whole time, which means we feel our family is known and our concerns are heard. Even with the challenges the medical world has undergone since 2020, we have felt well supported and very comfortable with the atmosphere at Metro. If only there were clinics for adults as well thought out as Metropolitan pediatrics.
Punctual, efficient, personable and friendly –
This was our first appointment since switching from Doernbecher and it's completely different from what we experienced there for the past 2 years. We already feel at home! Thank you for being so friendly and welcoming 🙂
Metropolitan Pediatrics is amazing!! All of the doctors are so wonderful with the kids and extremely knowledgeable!! 🙂
I cant say enough good about the care and personal touch given ~ each time! 🙂
Really wonderful experience getting my daughter's ears pierced here! Such friendly and welcoming staff, they made her feel very special for this experience and spoke to her personally, explaining everything in ways that she could understand. 100% recommend for ear piercing by medical professionals!