Find Your Pediatrician
Families have trusted our pediatricians and providers for generations to provide outstanding care for their child in a welcoming, supportive, and inclusive environment. Choose from over 50 pediatric providers at six locations throughout the Portland area. 
Search for a provider below, or give us a call and we'll help you find the right fit for your family.
Call Us at
833-PDX-KIDS
Need Help Finding the Right Provider?
We have a large, diverse group of pediatric providers with varied backgrounds and interests. We're happy to talk with you, learn about your family, and help you make the right choice. Call 833-PDX-KIDS.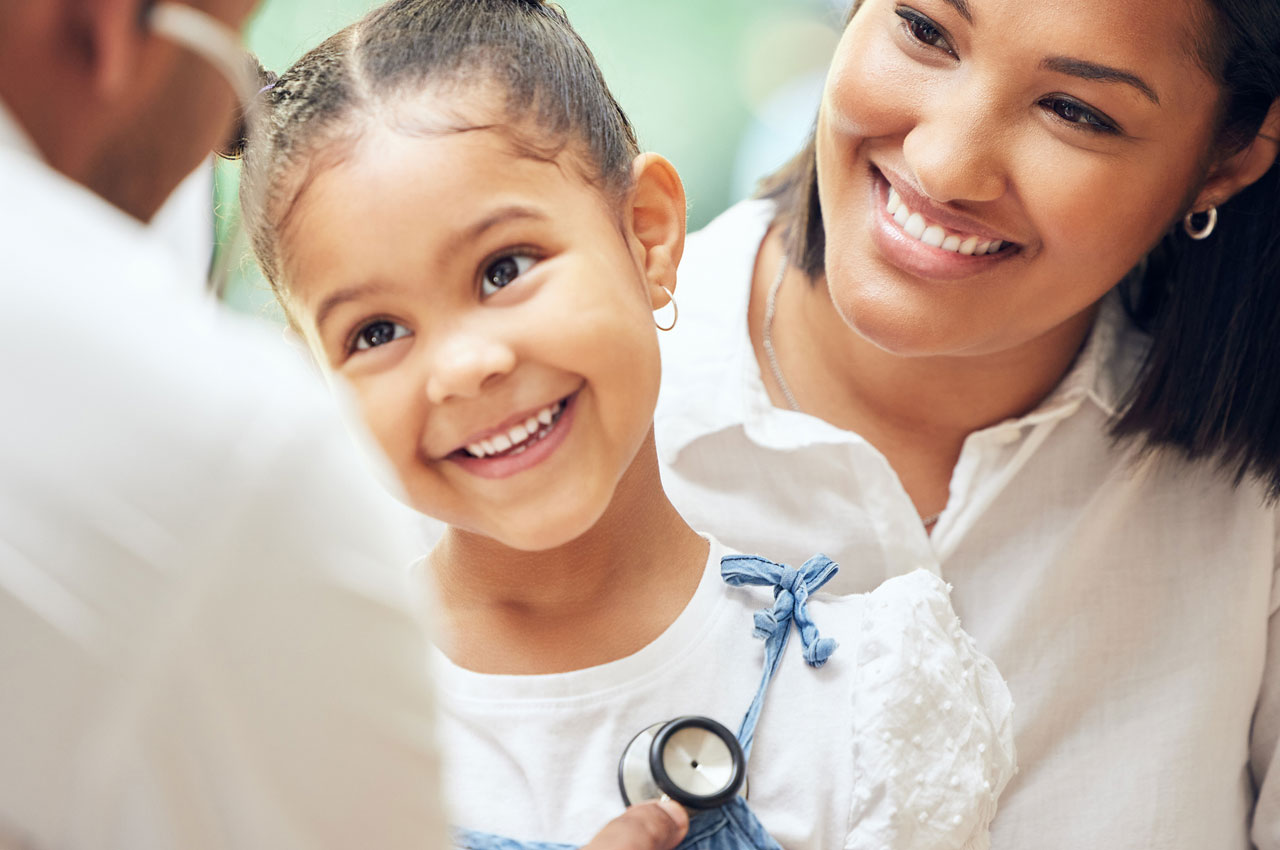 Why Choose Metro Pediatrics?
Expert and Caring Pediatricians
Our patients have experienced trusted pediatric care in the Portland area for generations. With Metro, you'll have a warm, welcoming experience at our clinics, which are recognized by the Oregon Health Authority as a 5-Star Patient-Centered Primary Care Home. Learn more about the history of Metro Pediatrics and our legacy of providing outstanding care for kids. 
Specializing in Newborns
Our pediatricians specialize in caring for precious infants and see all newborns joining our practice within 24 hours of delivery at Legacy Good Samaritan, Legacy Mount Hood, Providence Portland, Providence St. Vincent, and Randall Children's Hospital. Expectant parents are urged to contact us before their baby is born.
Family-Centered Care
We specialize in caring for children in a friendly, family-centered environment designed for and dedicated solely to kids. Having a long-term relationship with both our patients and their family is important to a child's overall well-being. With Metro, you'll have continuity with a provider who understands your child's whole health history and unique family dynamics and culture. 
Convenient Hours and Locations
Families are busy. We get it! We've got 6 convenient pediatric clinics throughout the Portland metro area. And, we're open 7 days a week at our locations in Beaverton, Tigard, Happy Valley Johnson Creek, and Gresham. Patients have access to our 24/7 pediatric nurse advice line, and all clinics offer same-day appointments for illness and injury care.
Prepared for Emergencies
When your child gets sick or injured, it's important to have a trusted pediatrician who knows them well. Metro offers same-day appointments and clinics open 7 days a week. We can also coordinate care with other providers and hospitals to ensure your child receives timely and comprehensive care. We're here to support you and your family during any stressful time.