Well Care is IMPORTANT, Now More than Ever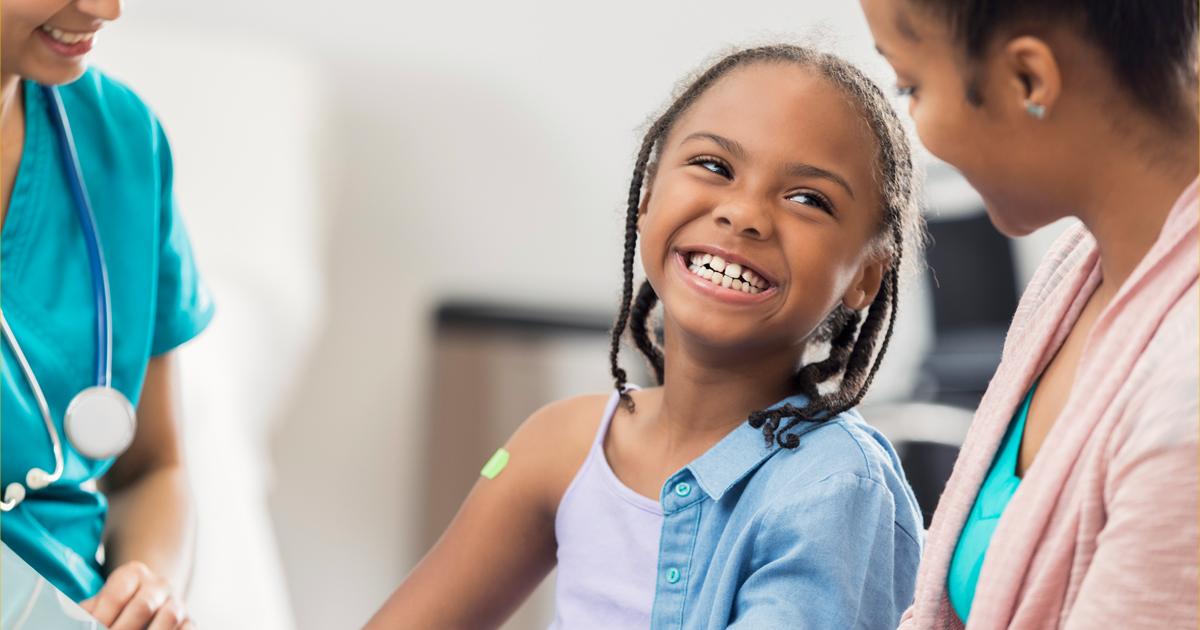 Many families have reached out, asking whether they should keep or cancel their children's upcoming well visits. To that, we say, "Keep them!" Now is not the time to give up on preventive care!
Regular Well Care = Healthy, Happy Kids
We've been through epidemics before (Remember H1N1? Bird flu?), and we've learned from those experiences. Delaying preventive care only makes things worse! Here's why:
Well visits are critical for making sure infants meet important developmental milestones. If there are any concerns, the earlier we can address them, the better. Babies grow so fast, and all of us parents know—their needs can't wait!
Immunizations MUST continue on schedule. Even though we have this new virus on our minds, let's not forget about the many vaccine-preventable illnesses and diseases out there! DO NOT LEAVE YOUR KIDS UNPROTECTED!
Well visits also help us uncover new health issues since your last check-up. If we delay care, a small problem could turn into a big one. No one wants to deal with that added worry right now.
Many of our patients have health needs that require ongoing care. Managing those needs is always important, but especially critical today. We want to make sure these kids stay well and don't suffer any health setbacks during this time—especially the kind that could land them in the emergency room! Hospital resources are stretched thin right now, caring for those with COVID-19.
We're all trying to cope with our new normal—stuck at home, bored out of our minds, missing friends and loved ones, scared, stressed!!! Children's mental and emotional health needs are HUGE right now. Parents are also struggling. Families need tools and support from their trusted providers to get through this time, or we could have another crisis on our hands!
Please know that we're doing everything we can to protect our patients and families during this pandemic—and that includes continuing to offer well care! We encourage your child's regular appointments, including well-child checks and immunizations. Let's work together to keep kids healthy and on their way to becoming healthy adults!
Learn more about our dedicated locations for Well Care only >>
Remember, unless your child is experiencing a life-threatening emergency, do not go to the emergency room, call your Medical Home—Metropolitan Pediatrics.
STAY HOME, SAVE LIVES: Try Virtual Care!
The safety of our patients, families, and team is our #1 priority. While COVID-19 remains a concern, EVERY patient visit (including well care visits) will start as a video visit. Starting visits virtually helps us:
Carefully screen clinic visitors to maintain the safety of our clinic environments
Comply with Oregon's physical distancing orders to help slow the spread of this virus
All our providers, including our behavioral health team, are up and running with video visits. If you need to talk about your family's thoughts, feelings, or daily struggles related to COVID-19, or need advice on how to manage your child's boredom or behavior during this difficult time, our team is here for you! Please call and ask for a video visit with your child's primary care provider (PCP) to discuss your challenges at home and your concerns for the greater community. If you need additional resources or help, your PCP will also be able to involve our amazing behavioral health team. We are happy to talk with you—about anything!
Let's connect virtually!