Modeling Bravery: Teach your child bravery when you get your flu shot!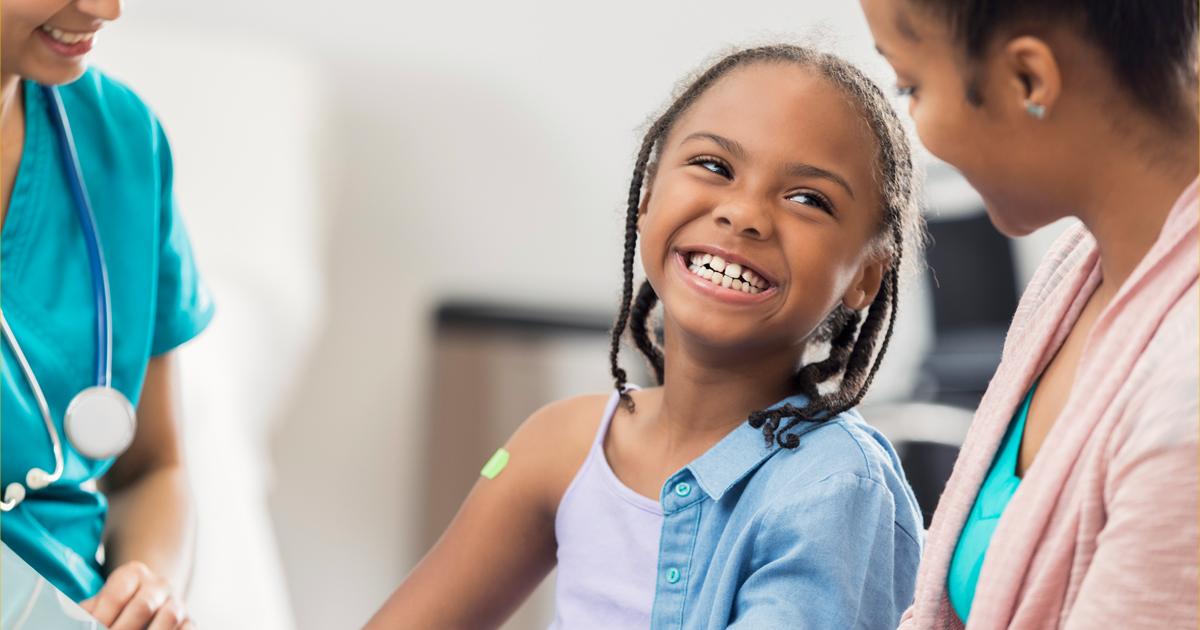 This year Metropolitan Pediatrics is offering flu shots for parents and caregivers! Adults who model calm and brave behavior during their own flu shot provide their child with a big dose of bravery training while also helping to protect them from the flu!
Follow the guide below for ways to model bravery for your child during your own flu shot.
Assess your own anxiety before pokes. Children look to their caregivers for how to respond in scary or uncertain situations. If you are feeling anxious, make sure you use the techniques below to teach your child how to be brave during a needle poke.
Belly Breathing. Take a few slow, deep breaths and explain to your child that this is one way to increase bravery. Ask your MP team members for a breathing ball or bubbles to model the process for younger children.
Brave & Honest Talk. Model bravery with true and helpful statements. If your child asks if the poke hurts, be honest. "Yes, it hurts, but just for a few seconds" or "It can be uncomfortable, but only for a little bit. Actually, the paper cut I got the other day was more uncomfortable than this."
Use Available Supports! Ask your MP team about using the ShotBlocker® or Buzzy® Bee to reduce discomfort and show your child how these tools are used. Not only will this reassure your child that there are steps they can take to reduce distress, but also will help make the poke more comfortable for you too!