Bridgeport Open House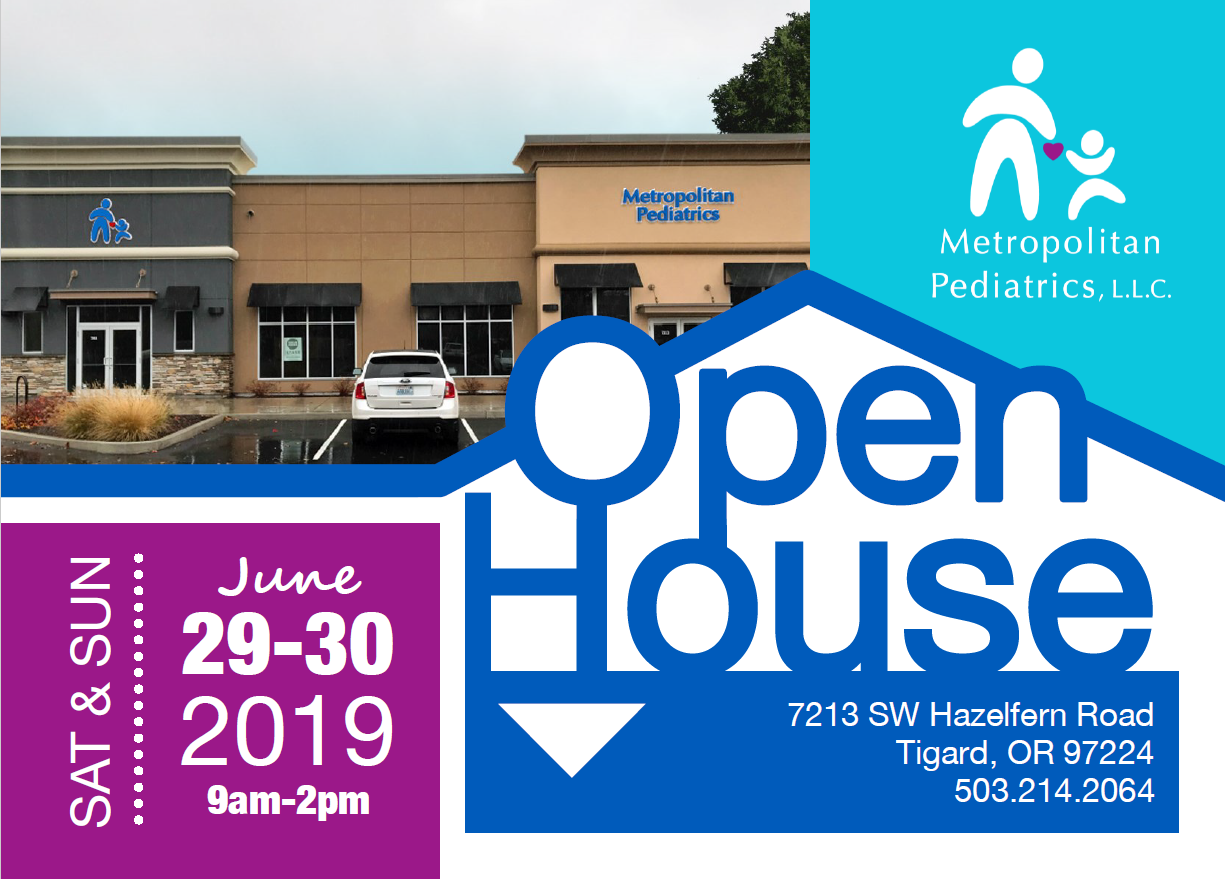 You're Invited!
Come see our new Bridgeport space!
7213 SW Hazelfern Road
Tigard, OR 97224
(503) 214-2064
Saturday, June 29th | 9am-2pm
Sunday, June 30th | 9am-2pm
Meet our providers and staff!
Get help scheduling or transferring care!
Tour the clinic!
Enjoy light refreshments!
Grab some SWAG!!!
We can't wait to share our 5th location with your family!
We'll be sharing regular updates about Bridgeport's progress. Follow along at www.metropediatrics.com/category/here-we-grow-2019/!